About
The third annual Global Climate Action Symposium will bring together a wide range of experts to showcase climate change solutions informed by local and global scientists, engineers, business and policy experts, student leaders, and artists. Jointly sponsored by Georgia Tech and six European consulates during European Climate Diplomacy Week, the event will be held in a fully online, virtual format.
At a Glance
Date/Time
Location
Themes
Live events will take place on September 27, 28, and 29 from 9 a.m. – 1 p.m. EDT. Recordings will be made available after the Symposium.
The 2021 Symposium is free and open to all. The Symposium will take place in a virtual, online format.
September 27 | Sustainable Food
September 28 | Climate and Health
September 29 | UN Ocean's Decade
Recorded Events
Sustainable Food | September 27
Climate & Health | September 28
UN Ocean's Decade | September 29
Art Contest Winners
First Place, Graduate
Science goes beyond numbers. In Agricultural Sciences, a lot of disciplines and dimensions are involved. In the interface of all these disciplines, such as natural sciences, social sciences, economic or politics, one must truly engage in the interpersonal dimension to really understand the diversity that our food system has to offer. The process to collect data often depends on the collaboration between different stakeholders, from farmers to traders and policy makers. With this work we want to provide a platform and show a glimpse of the human dimension in food system research. It is the story of tomato farmers in Morocco and Ghana, tef farmers in Ethiopia, cocoa farmers in Ghana and three researchers reflecting on their field experience.
Second Place, Graduate
As a kid with a disposable camera, my Dad taught me that the most interesting photos are often taken from a unique perspective. As I crouched down to take this one, I got soaked with glacial meltwater. Although it is the largest glacier in France, Mer de Glace is receding rapidly. I traveled to see it while researching in Paris through CEE's Gateways to France program. Hiking down to the glacier, I passed markers on the mountainside demarcating its decades-long sinking. If I'd visited in 2000, the climb would have been about 80m (262 ft) less than it was in 2019. While seasonal changes are normal, the pace of retreat reflects the extreme nature of anthropogenic climate change. Mer de Glace is the first glacier I've ever visited – since watching it melt in real time, I've wondered if future generations will have the chance to visit, too.
Third Place, Graduate
I love painting watercolour landscapes. There's something primal about translating what you see around you to paper using pigment and the most natural thing – water. My whole life revolves around water – my art, my studies, my research. You can't really work with wetlands if there's no water to create them in the first place. Instead, I photographed this. It was the only way to capture this dismal scene. Three scientists usually wearing gumboots to keep their feet dry, now knee deep in smouldering peat ash. Their peat augers serving as temperature gauges, smoke rising in the distance. This once pristine, open water, estuarine mire is called Verlorenvlei, Afrikaans for Lost Wetland. Ironic, isn't it? Climate change, water abstraction and development caused this Eden to be lost to peat fire. I'll put my watercolour paints away, pick up a charred piece of reed, and draw in charcoal.
First Place, Undergraduate
Music can inspire people to act for the climate, speak the truth in an emotional way, and reveal what our land means to us. The hope of my music is to contribute to the building of community and specifically to bring people together to work on climate change and resilience, one of the toughest issues that we will face in our lifetime. As a multi-instrumentalist, I write my own music with some songs focused on environmental activism. After recently working with the Partnership for Southern Equity as a youth ambassador, I compiled a set list of my original tunes with a focus on environmental justice. "Nothing Else Matters" is one of four songs in a collection called "Notes of Equity." The video is a live performance done in our home studio which we recorded during COVID-19. In this rendition, my dad is backing me up on guitar.
Second Place, Undergraduate
The desire for resources continues to grow exponentially while the resources themselves become delicacies. The delusion of finite resources being treated as endless supplies has already begun to take its toll on society. The balance of nature is drowning and corporations hide behind a shield of money to dodge environmental responsibilities. Ultimately, the only savior is nature itself. Juxtaposition and transformation is relied on to symbolize the purpose behind each object in this surrealist piece.
Third Place, Undergraduate
This photograph is of the Hoover Dam, on the Colorado River between Nevada and Arizona. Lake Mead, the body of water behind the dam, has been providing water to the surrounding communities for years, and it is often a lifeline for people living near there. In recent times, because of the severe droughts in the United States West, the water from Lake Mead is being used but not replenished. This leads to the formation of a "bathtub ring", the layer of white visible just over the lake. This ring appears white because it contains minerals deposited there when the rock was submerged. The "bathtub ring" will only continue to grow as climate change warms the American West; eventually, the lake and the water it provides will disappear entirely.
Honorable Mentions
Moses Ojo, Phoebe Siew Lin Tan, Sabrina Johnson, Lavanya Hariharan, Michelle Ramirez, and Nikhita Kunthu Balakumar
Selected Key Events
September 27: Sustainable Food Systems
Keynote Discussion | Alice Rolls and Max Grünig
Join Alice Rolls, CEO of Georgia Organics, in conversation with Max Gruenig, Senior Policy Advisor for EG3, for a keynote discussion on sustainable food both in the U.S. and globally.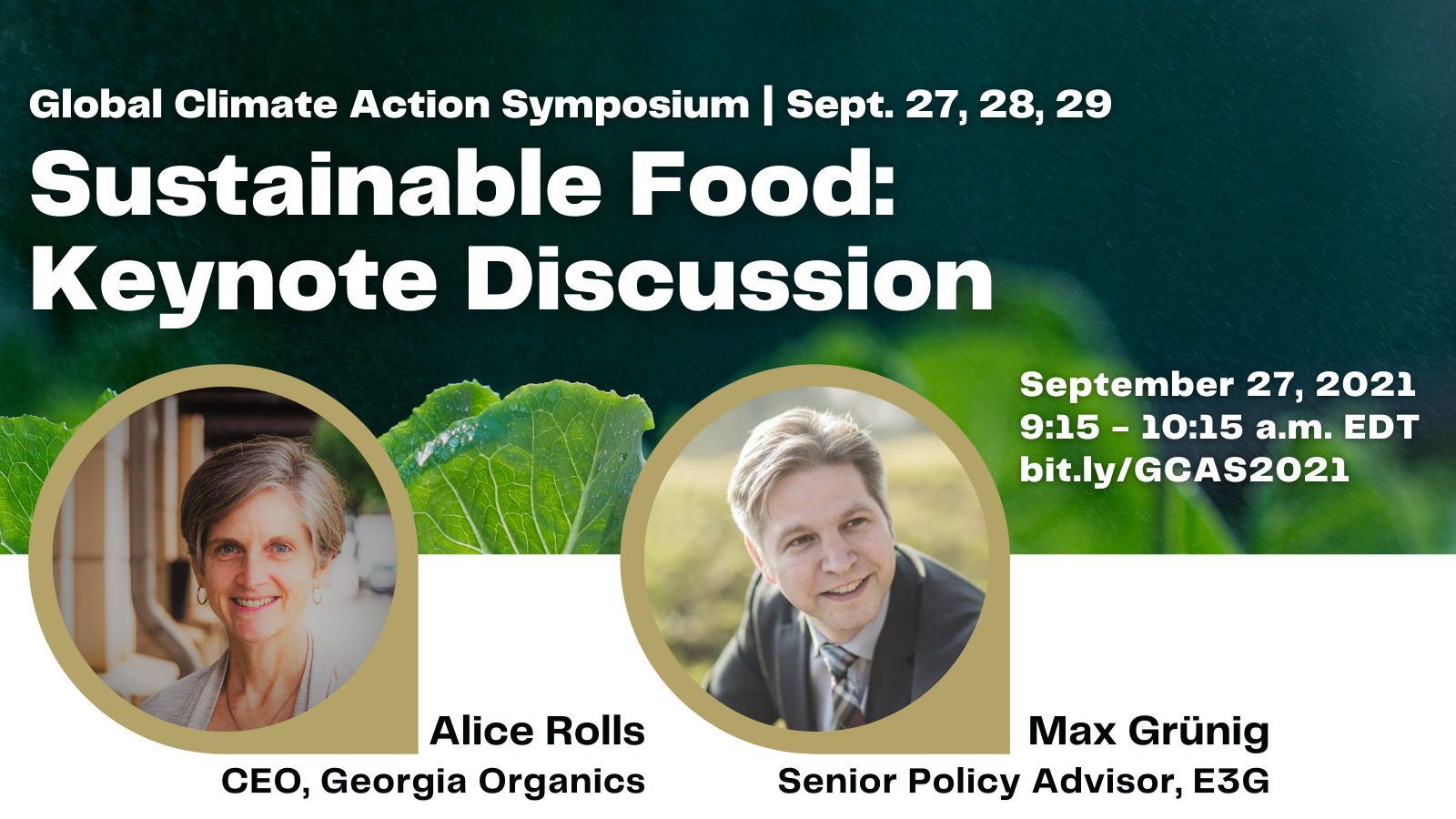 Panel Discussion | Urban Farming
Discuss the future of sustainable urban farming with expert panelists from Atlanta, Germany, Switzerland, and Belgium
Panelists include:
-Dr. Nina Wolff, Chair, Slow Food Germany
-Mario Cambardella, Founder, ServeScape
-Sagdrina Jalal, Senior Director of Community Innovation, Center for Civic Innovation
-Mark E. Zahran, Co-Founder and CEO, Yasai Vertical Gardens
Moderated by Sofia Bork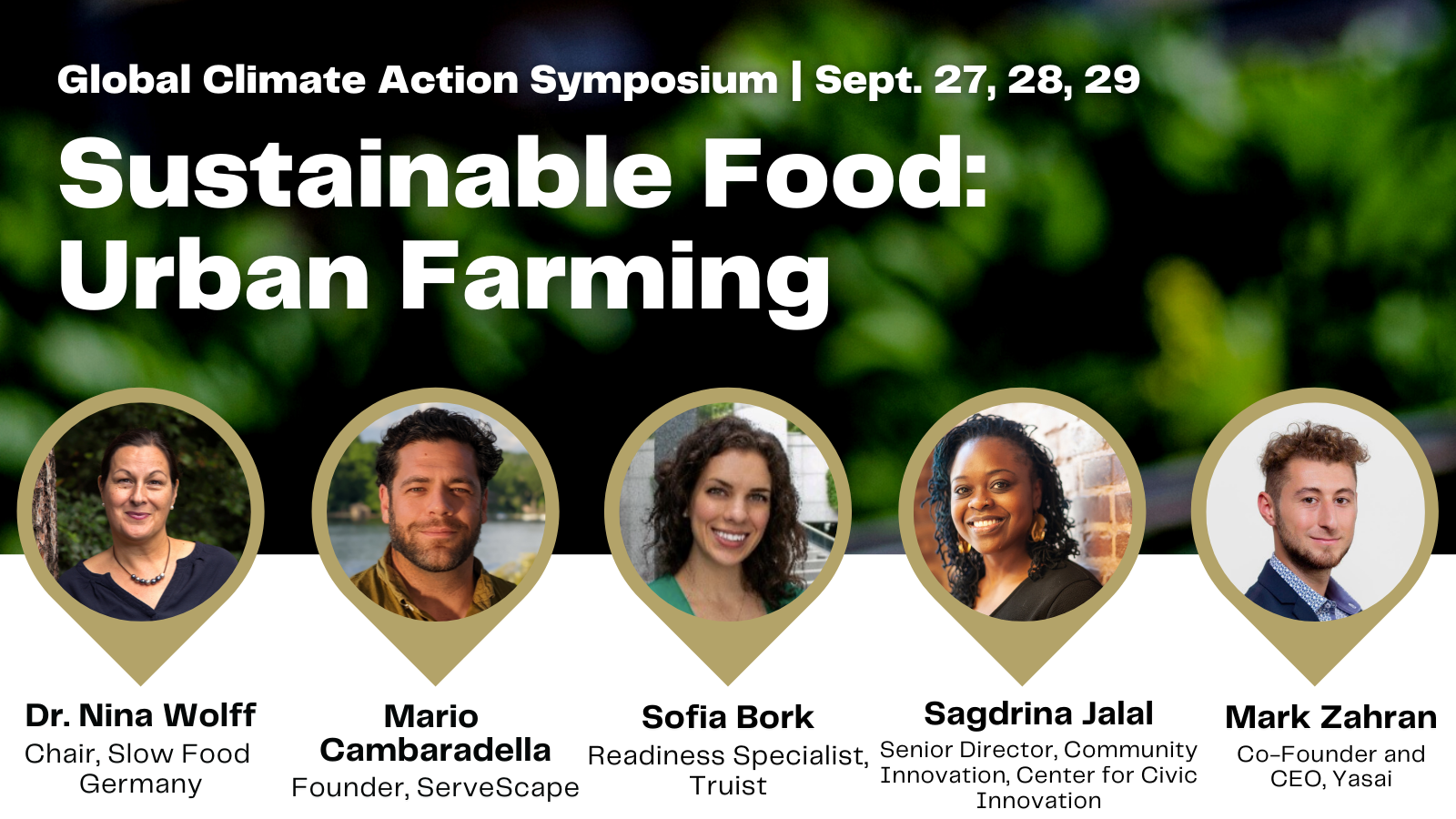 Lightning Talks | September 27
-Call to Action with Faatiha Aayat
-Exploring the Georgia Climate Project
-Repurposing Wasted Food with Concrete Jungle
-Sustainable Farming Solutions with the Inga Foundation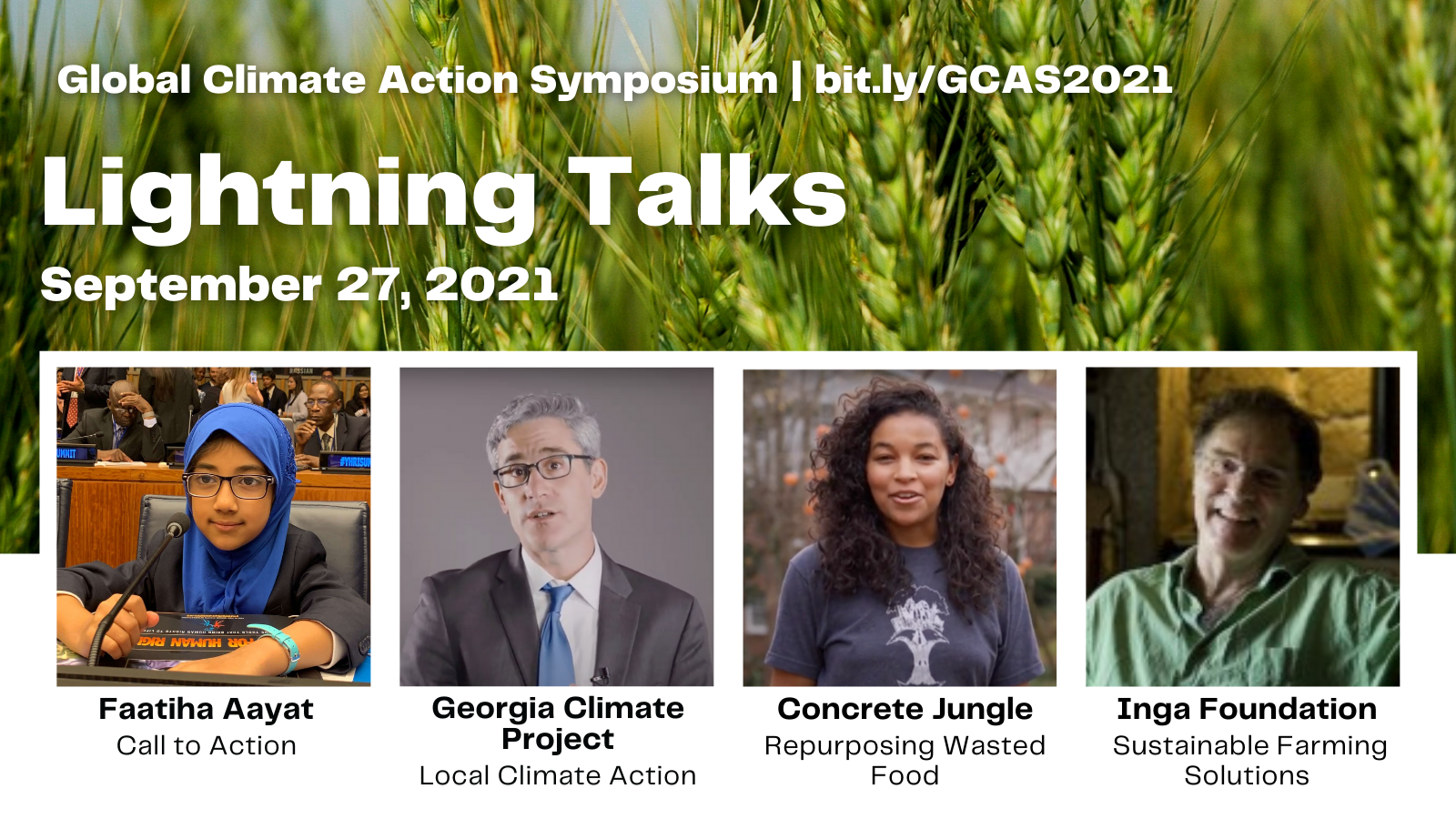 MasterClass | Changing the Food System, One Smoothie at a Time
Come change the food system while learning to make a delicious, seasonal smoothie with Concrete Jungle!
Featuring
-Dr. Iris Haberkorn on producing microalgae sustainably.
-Kanaha Shoji on new technologies to reduce food waste.
-Concrete Jungle on using regional, seasonal food and a smoothie tutorial.
Get the recipes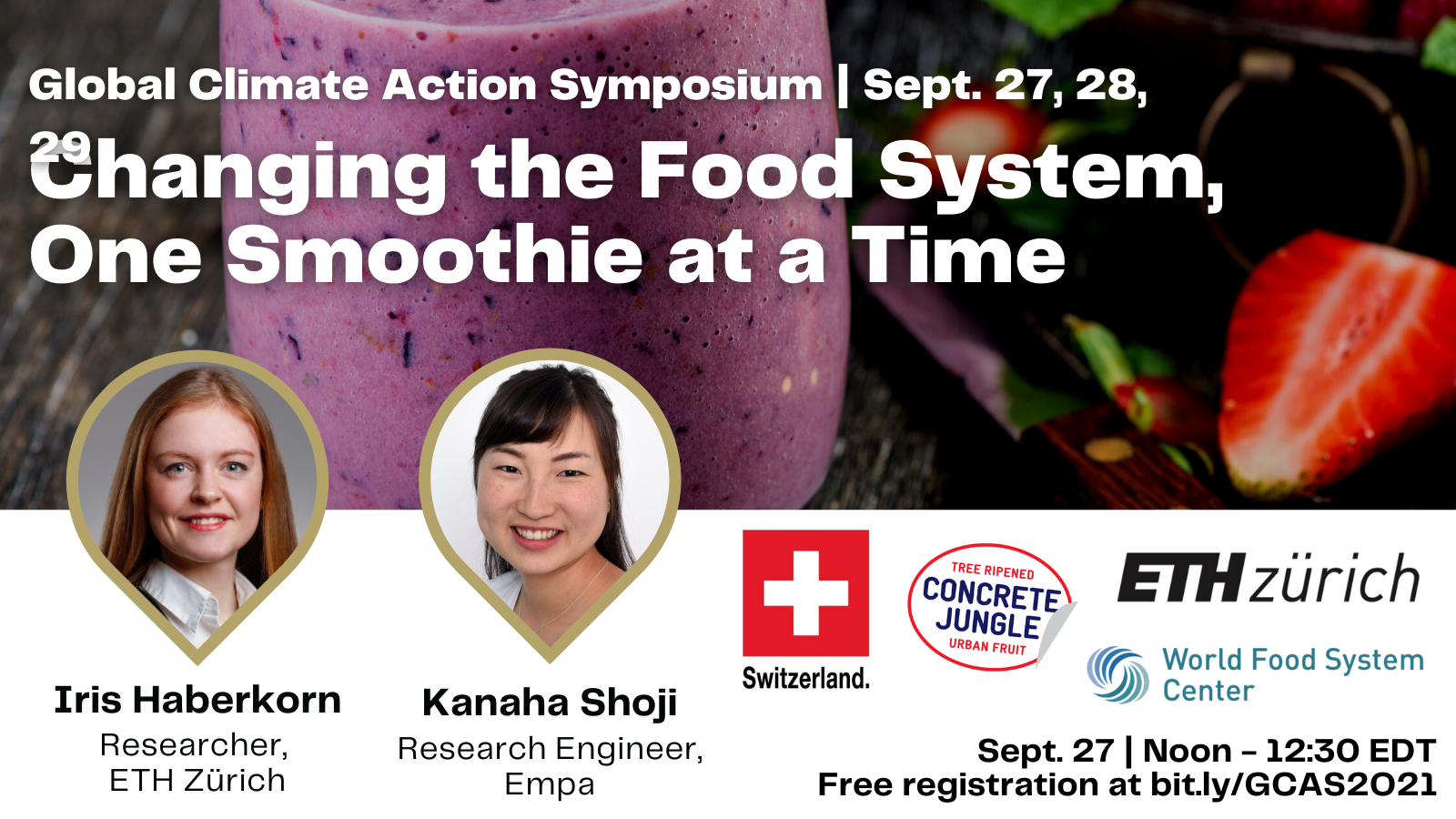 ---
September 28: Climate and Health
Keynote Lecture | Maike Voss
Explore what a changing climate means for health with Laura Jung, a medical doctor, global health consultant, and infectious disease researcher. Discuss global health governance and sustainable development as well as the interdependencies between health and security policy, including the intersection of these topics with the Covid-19 pandemic.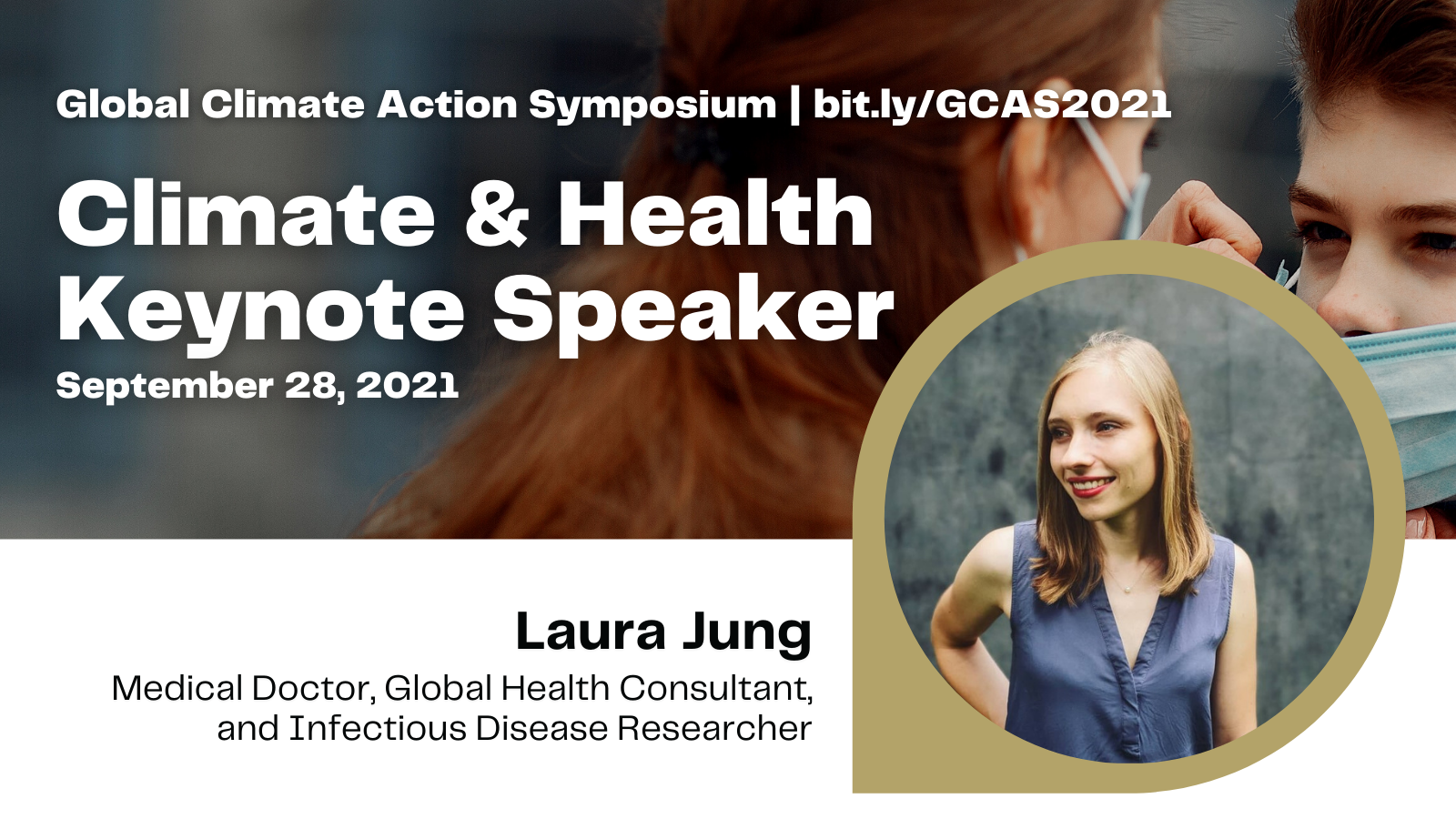 Panel Discussion | Climate and Health
Discuss the global and local health implications of a changing climate with Atlanta-based and European experts.
Panelists include:
-Dr. Christina Fuller, Associate Professor at Georgia State University
-Dr. Noah Scovronick, Assistant Professor at Emory University
-Dr. Rebecca Watts Hull, Service Learning and Partnerships Specialist, Georgia Tech Center for Serve-Learn-Sustain
-Moderated by Ciaretta Profas, Curacao Policy Advisor for the Ministry of Health, Environment, and Nature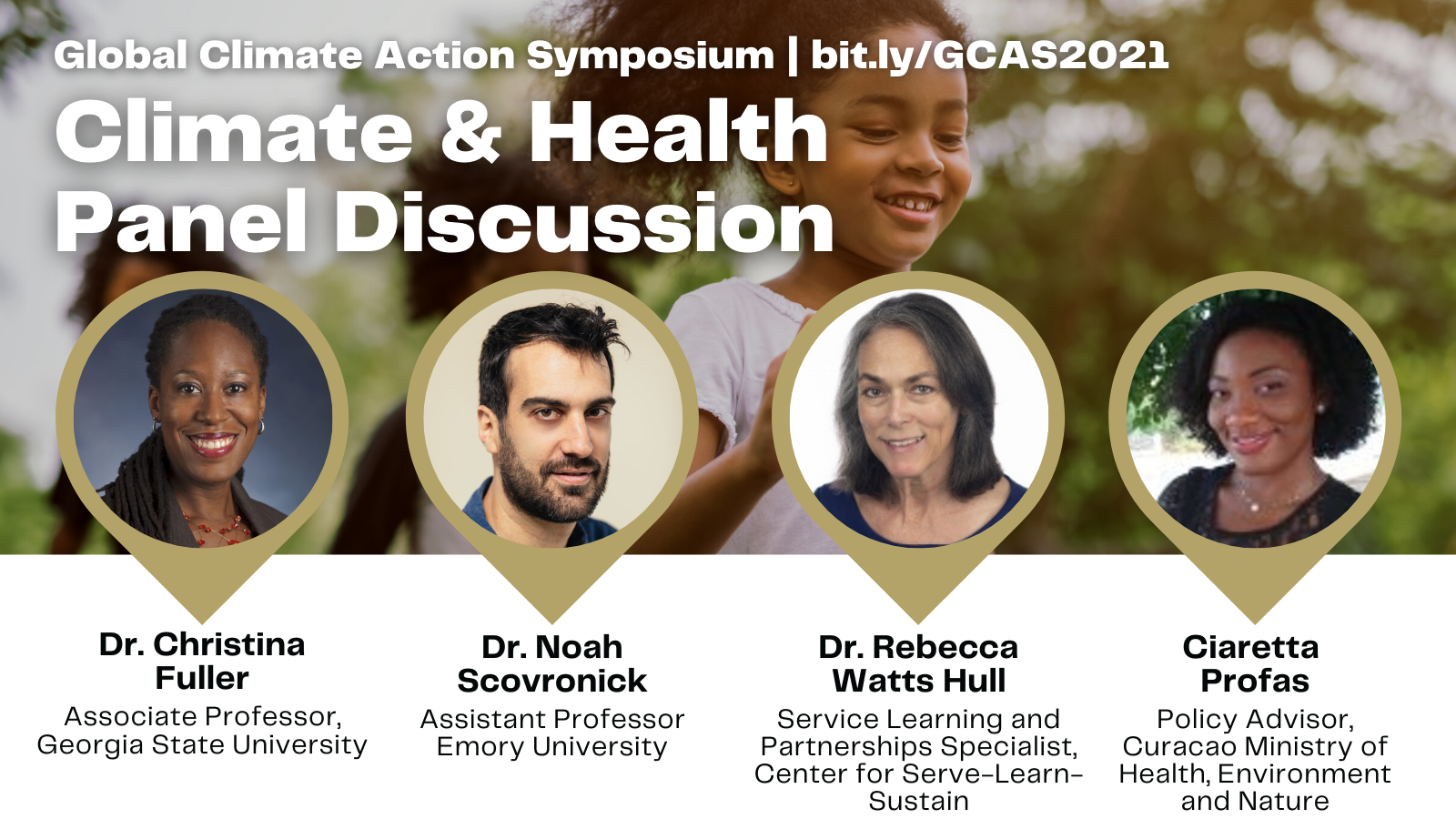 Lightning Talks | September 28
-Biking with Dope Pedalers
-Monitoring Air Quality at Georgia Tech | Zahra Shivji
-UrbanHeatATL: Mapping Atlanta's Hot Spots with Community Scientists
-Exploring The West-Atlanta Watershed Alliance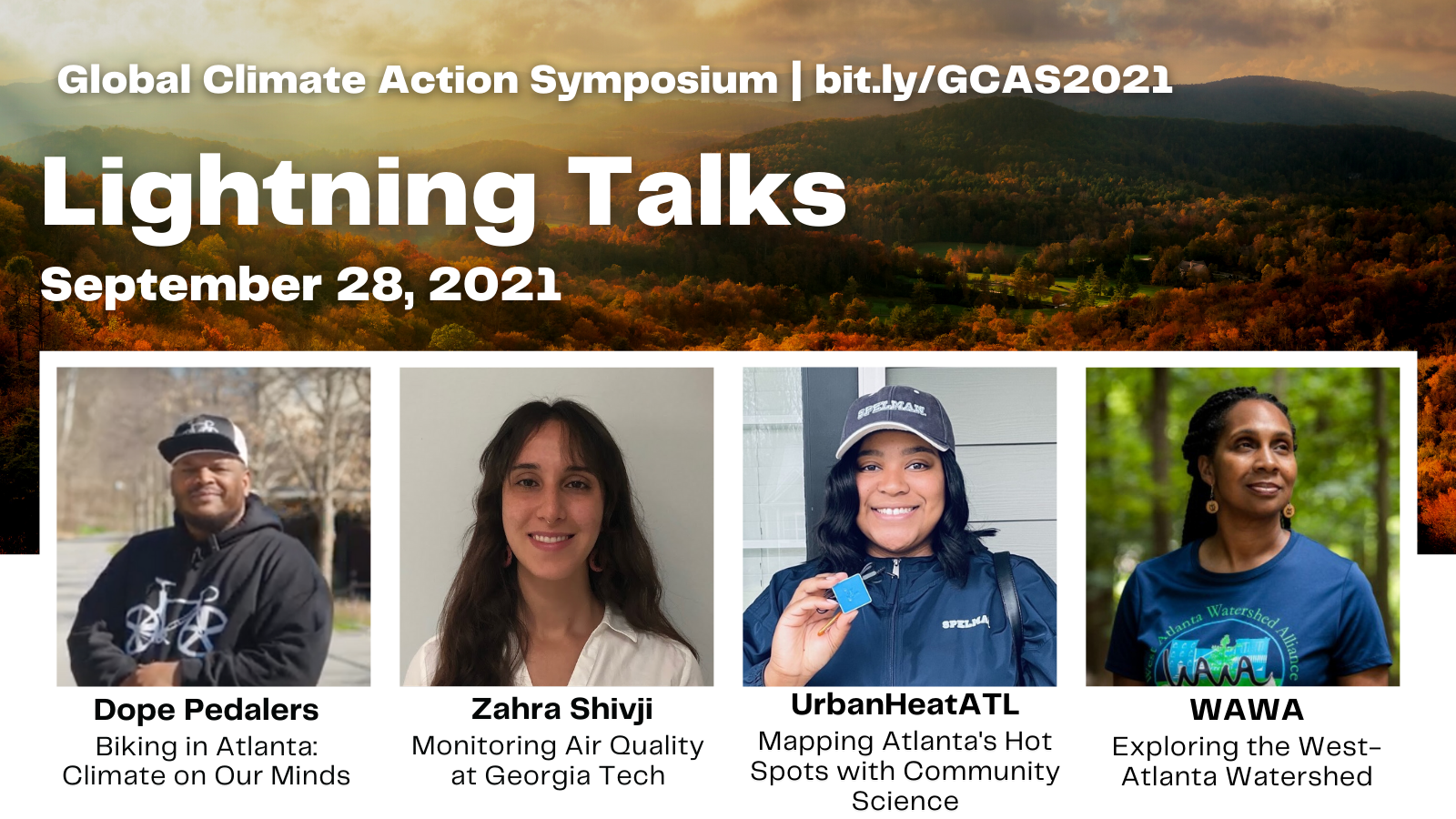 MasterClass: Humanity and Environment, a Co-Evolution Story
Discuss the co-evolution of humans an environment, at the intersection of disease and health with Dr. Celine Bon.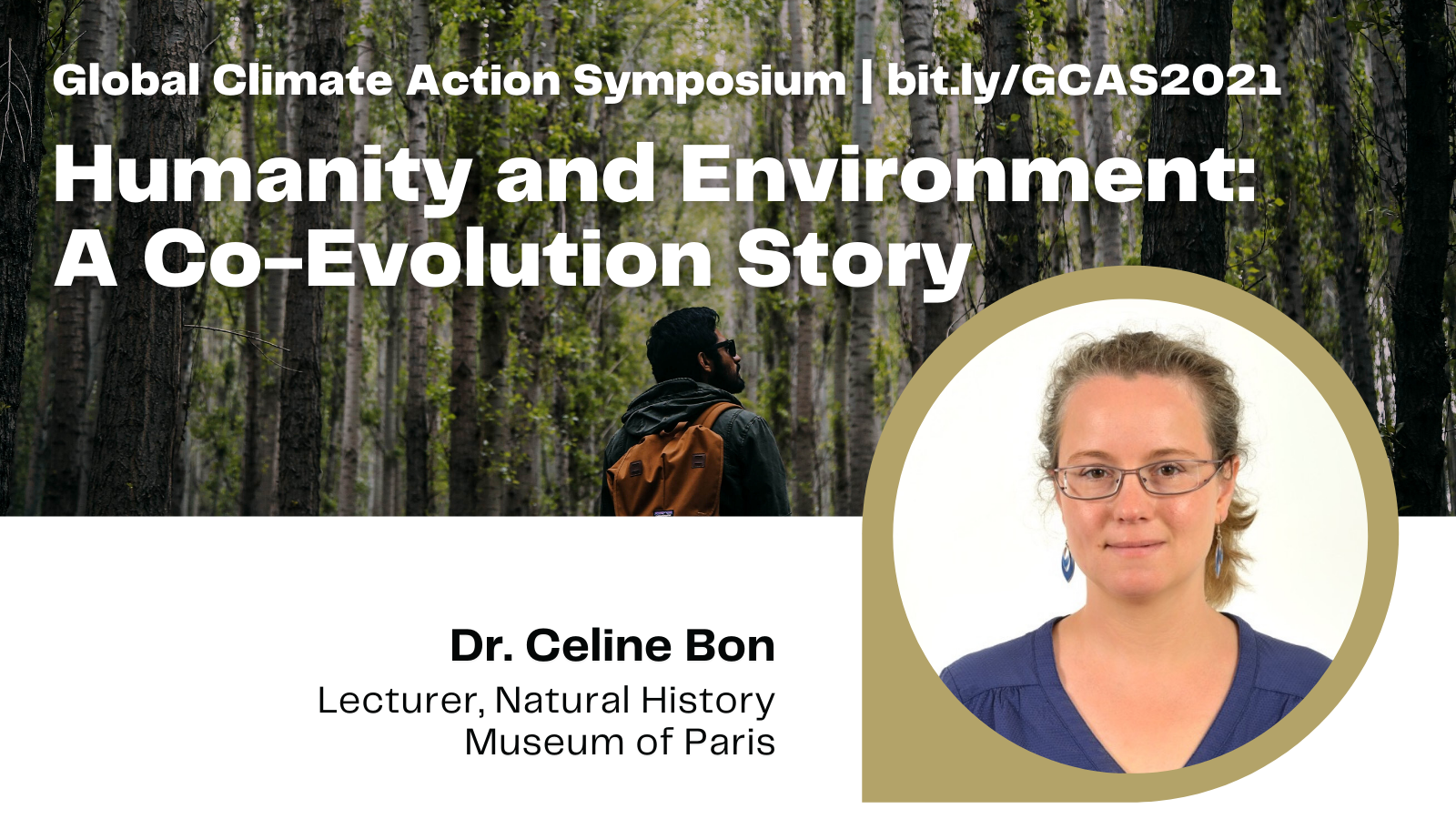 ---
September 29: UN Ocean's Decade
Keynote Lecture | Dr. Dawn Wright
Join Dr. Dawn Wright, a preeminent oceanographer, Chief Scientist at Esri, and Professor of Geography and Oceanography at Oregon State University, for an inspiring keynote lecture on our oceans.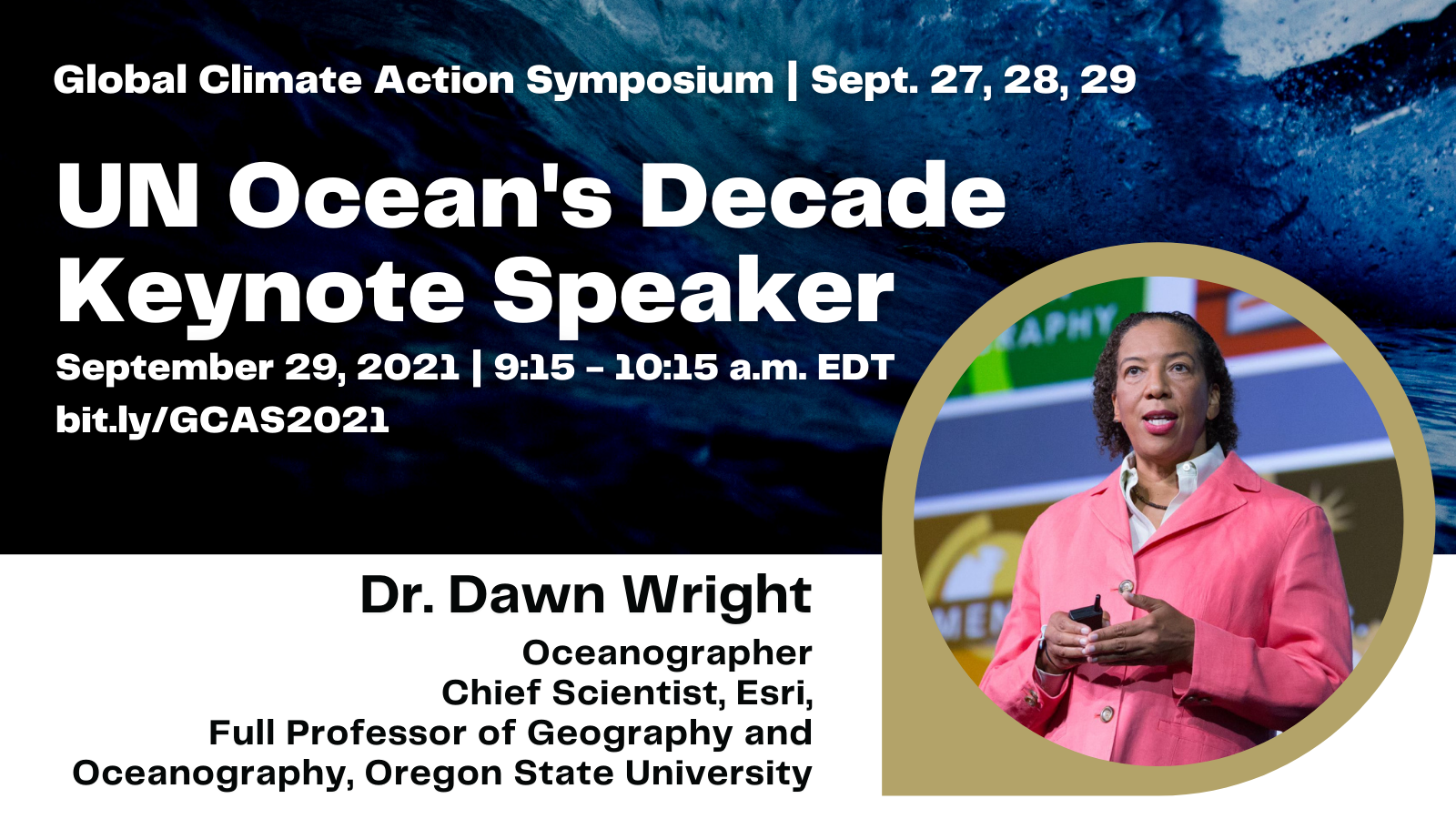 Panel Discussion: Equitable Coastal Solutions
Discuss the impact of climate change on coastal communities and learn about cutting-edge equitable coastal solutions.
Panelists include:
-Saskia Pardaans, Senior Advisor on Infrastructure and Water Management at the Embassy of the Kingdom of the Netherlands
-Dr. Robert Nicholls, Professor of Climate Adaptation and Director of the Tyndall Centre for Climate Change Research, University of East Anglia
-Dr. Cornelia Nauen, President of Mundus maris
-Moderated by Jill Gambill, faculty and coastal resilience specialist for the University of Georgia Marine Extension and Georgia Sea Grant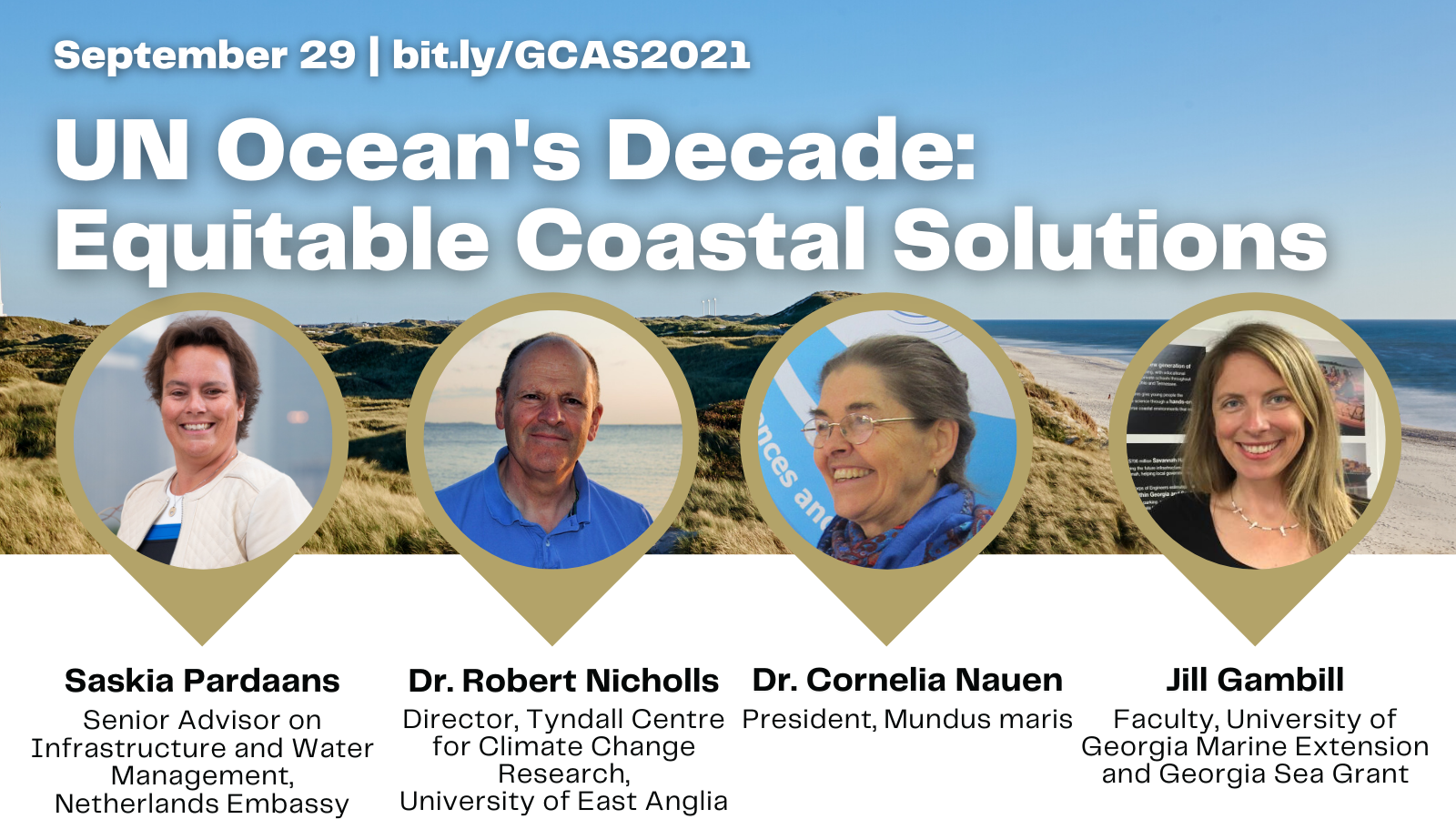 Lightning Talks | September 29
-Call to Action with Youth4OceanAction
-Greywater in The Kendeda Building with Donald Gee
-Global Ocean Solutions with Ocean Visions
-The Rising Tides with Smart Sea Level Sensors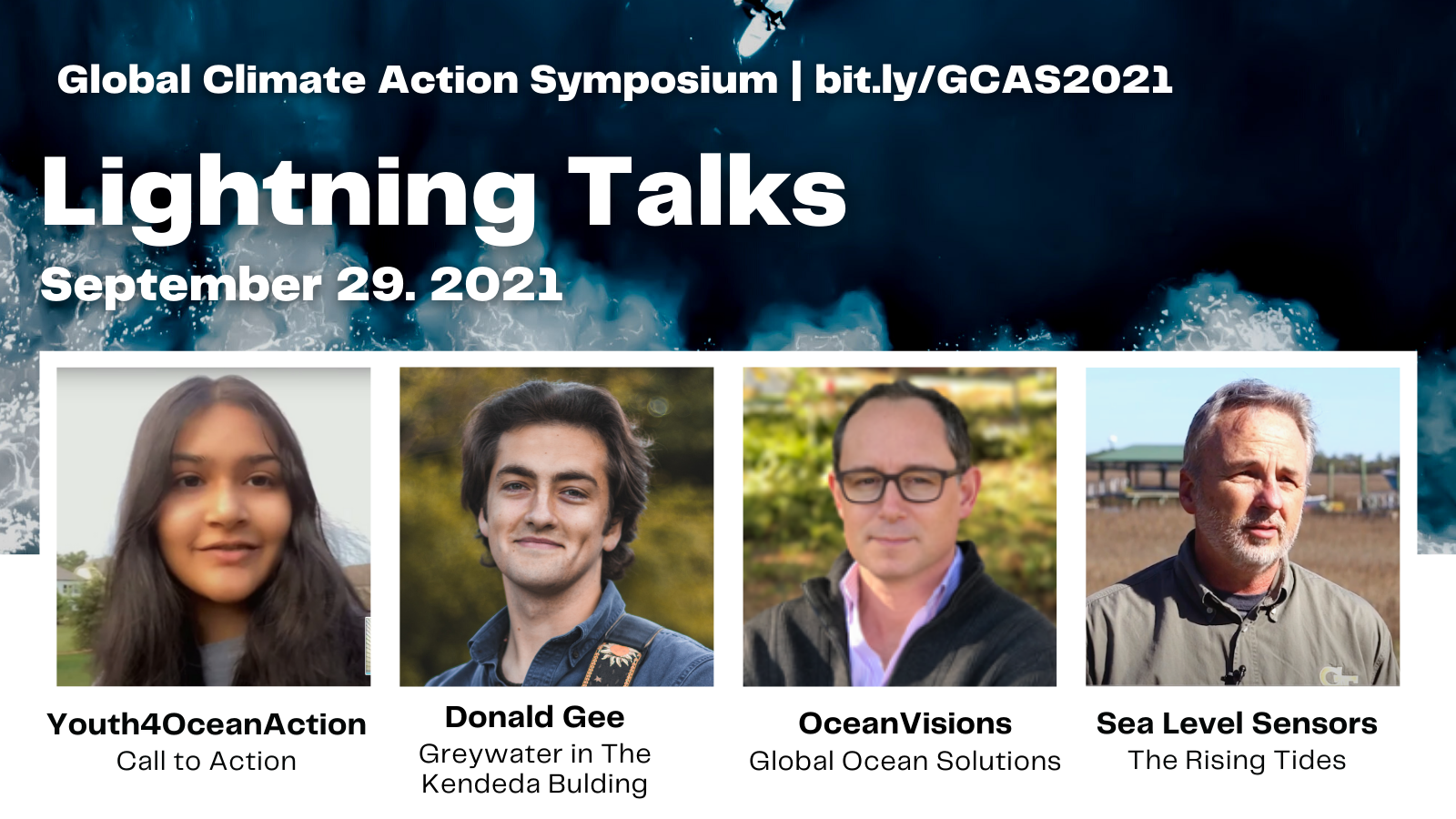 Climate Art Contest Awards
Students from around the world have submitted original creative works to be judged by an expert jury. Celebrate the conclusion of the Symposium by hearing the winners announced by judges:
-Dr. Amanda Weiss, Assistant Professor of Japanese at Georgia Tech and Editor, Hivemind
-Manon Bellet, Artist
-Marisa Becker, Founder of EKOLOGISKA MAG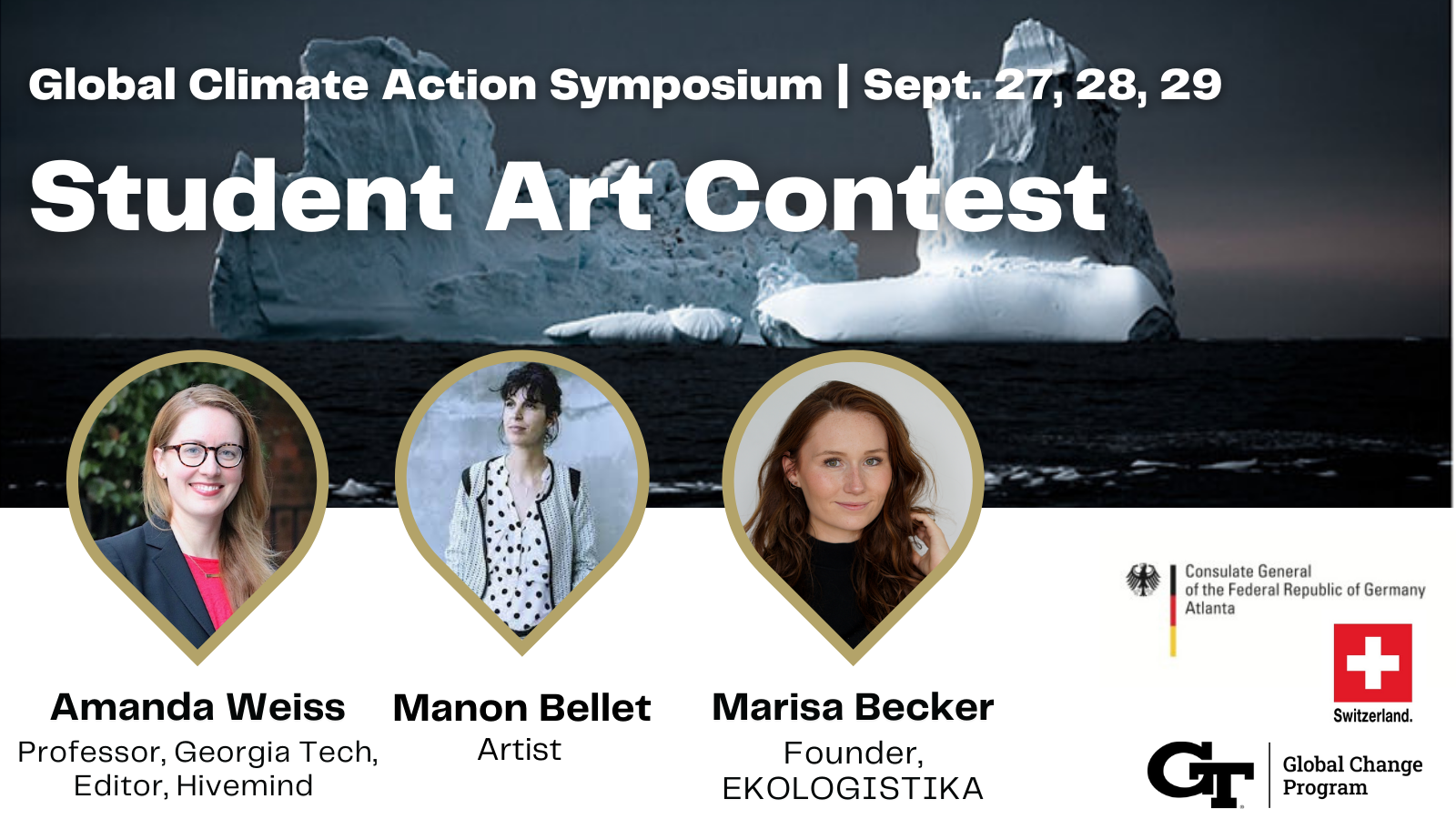 MasterClass: Oceans and Heritage, a State of Threats
Join Dr. Fanny Douvere and Dr. Michel L'Hour, the world's leading experts on underwater heritage and marine conservation for a robust discussion on global marine and maritime heritage.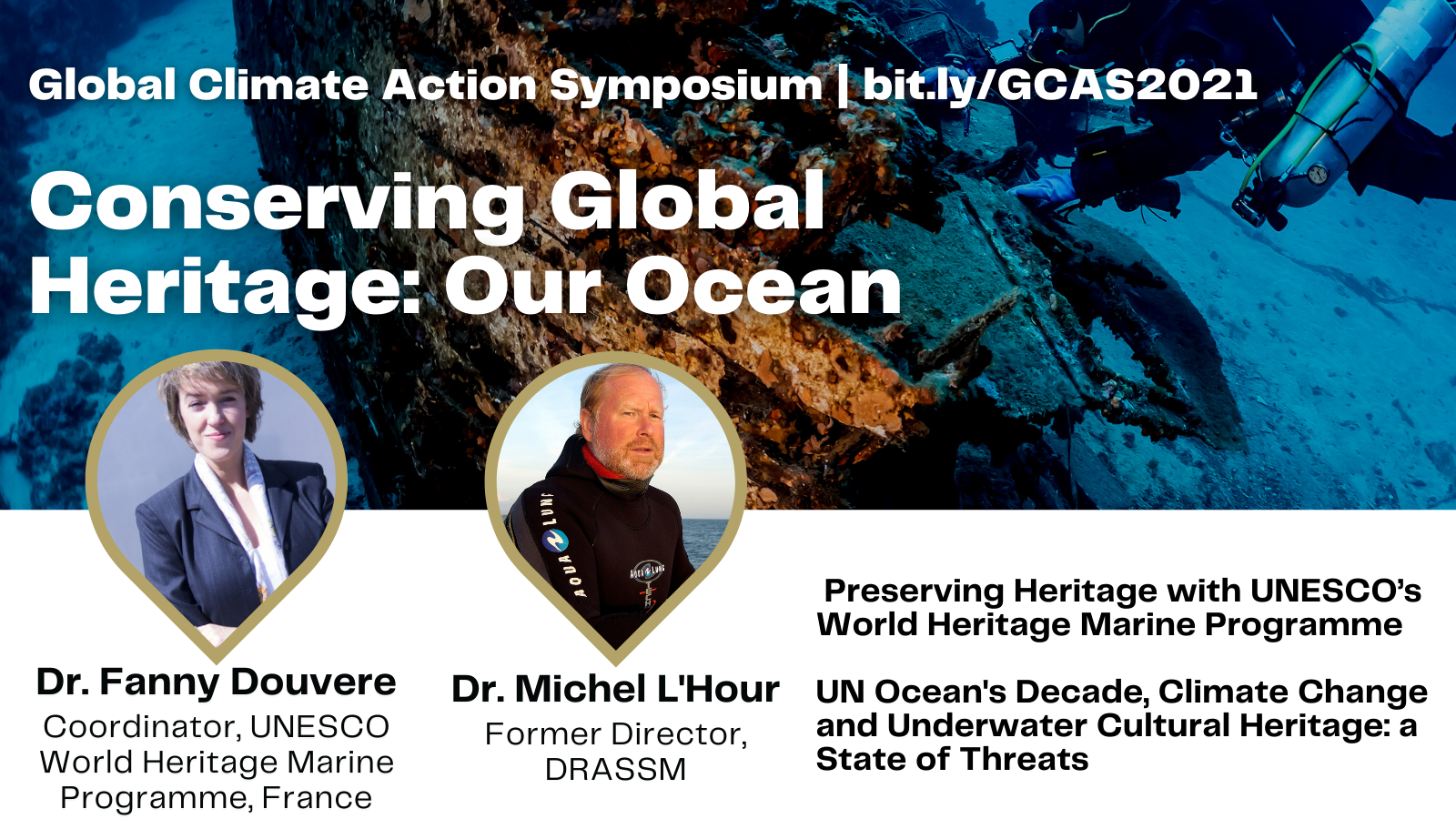 Call for Student Submissions
Submit Lightning Talk | August 15
Three-minute talks, submitted by students and exploring one of the three themes of the week, will be showcased to a global audience during the Symposium. These include submissions about student projects, original student research, student-led initiatives, and other student-related activities related to climate change. All submissions will be displayed online. Top submissions will be played during the Symposium.
Learn more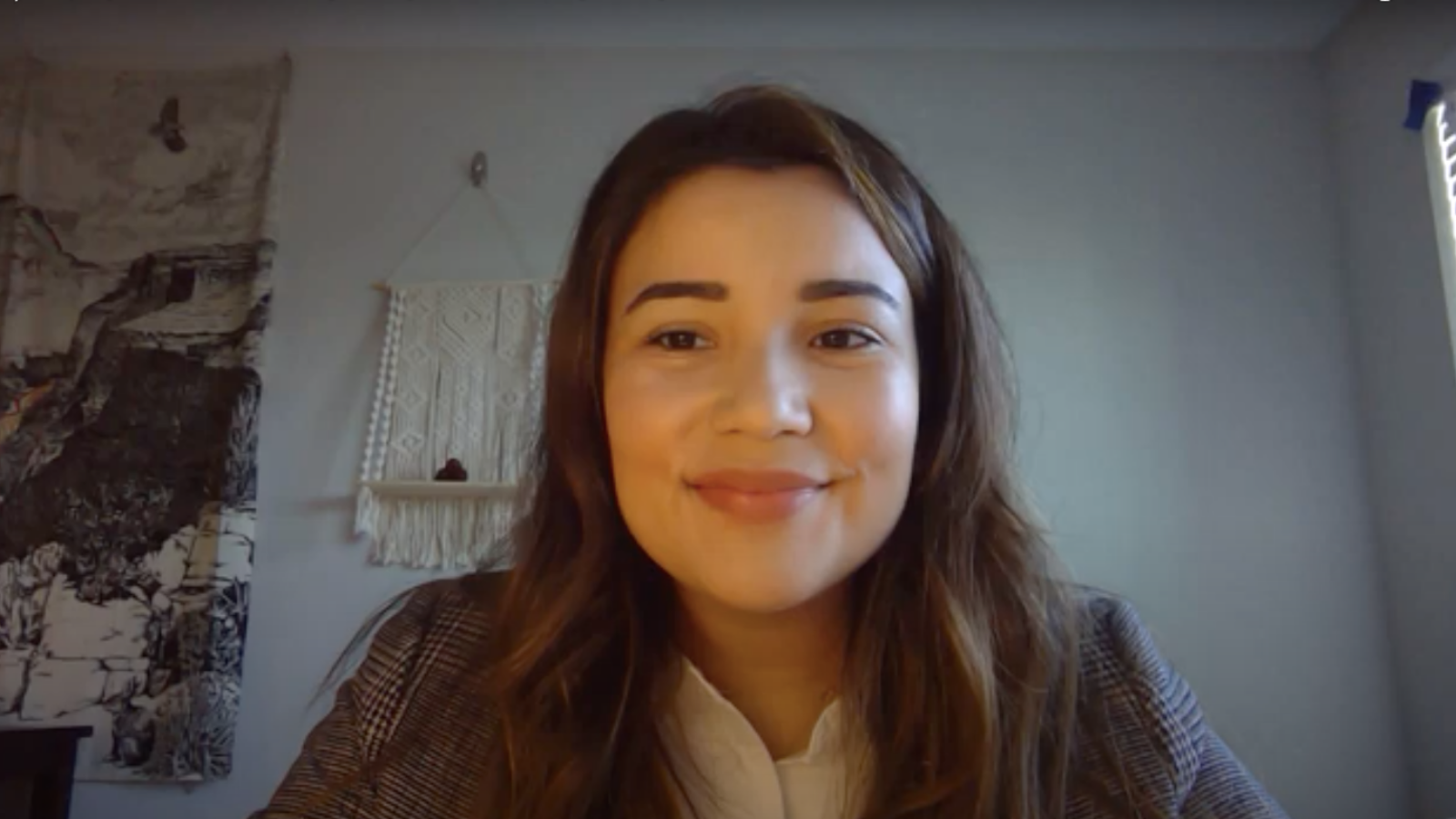 Student Art Contest | August 15
What does climate change look like to student artists? How does it influence the mediums they work with or create? What observations have they made from working with changing mediums? How can we represent climate data with art? We are will be highlighting creative pieces at the nexus of art and science – art not only communicates climate science, but also acts as a vital way of observing and documenting our changing climate.
Learn more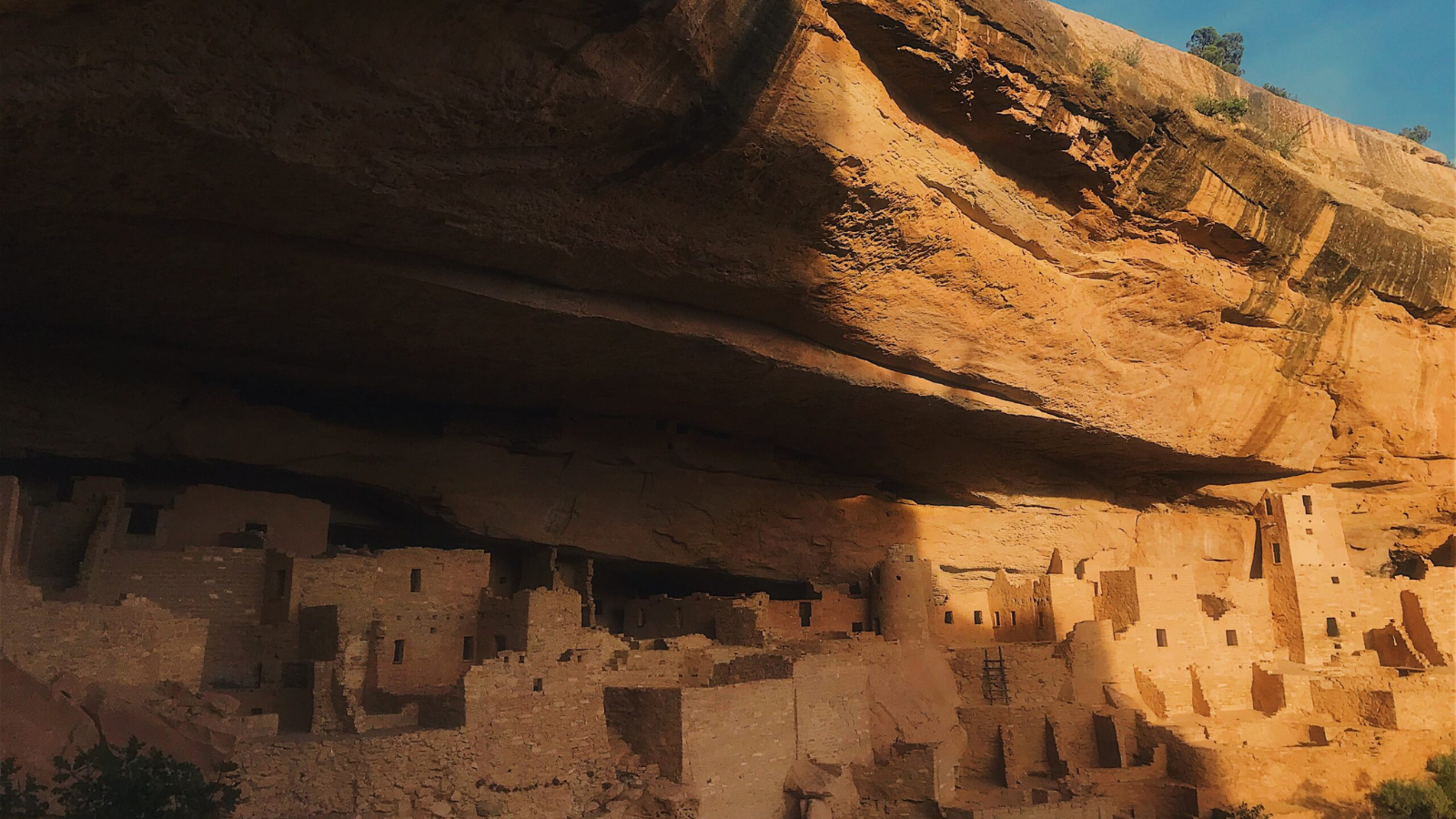 Additional Opportunities
Building a Better World: Women and Climate Justice​
Agnes Scott College's second annual Women's Global Leadership Conference will convene internationally recognized scholars, private sector experts, political leaders, and community activists to engage in intentional conversations, form innovative partnerships for addressing climate injustice, and develop creative strategies for building more resilient communities. Learn more
Details: Sept. 23- 25, 2021 | Agnes Scott College
---
Climate Crisis and Contemporary Culture: Beethoven – Pastoral and Tropic Ice
This is a once-in-a-lifetime opportunity to experience renowned German photographer and visual artist Barbara Dombrowski's "Tropic Ice" photographs as a digital photo exhibition set to the music of Beethoven's Pastoral Symphony, his 6th symphony known as an "expression of nature." This in-person event will take place in the Atlanta area in a socially distanced outdoor setting, and is free to attend. Learn more
Details: Sept. 25, 2021 | Palmetta, Georgia
---
A Blue Sky Hero Citizen Science Webinar: How Georgia Tech Is Tackling Urban Heat Islands
Tune in for a Science Is Cool (ScIC)-inspired session with experts from PocketLab, Georgia Tech, and Spelman College. We'll be chatting about:
The importance of the UrbanHeatATL project and how it's contributing to climate change solutions.
Why PocketLab Weathers and Notebook are a big part of this exciting project.
How administrators, teachers, and students can join the fight against climate change and become Blue Sky Heroes.
Details: Sept. 23, 2021 | Online
Press Kit
A complete press kit is available here, including original social media graphics and suggested language. Thanks for supporting the Global Climate Action Symposium!